Champions of Chiropractic - Professional Athletes
"Dr. Van Biezen is an important member of my team and, thanks to his care, my all-time dream of winning the Masters Tournament has now become a reality."
JORDAN SPIETH
2015 Masters Champion
Learn more about Jordan's chiropractor

☜

HERE
The Pros Know How to Stay in the Game!
CHIROPRACTIC CARE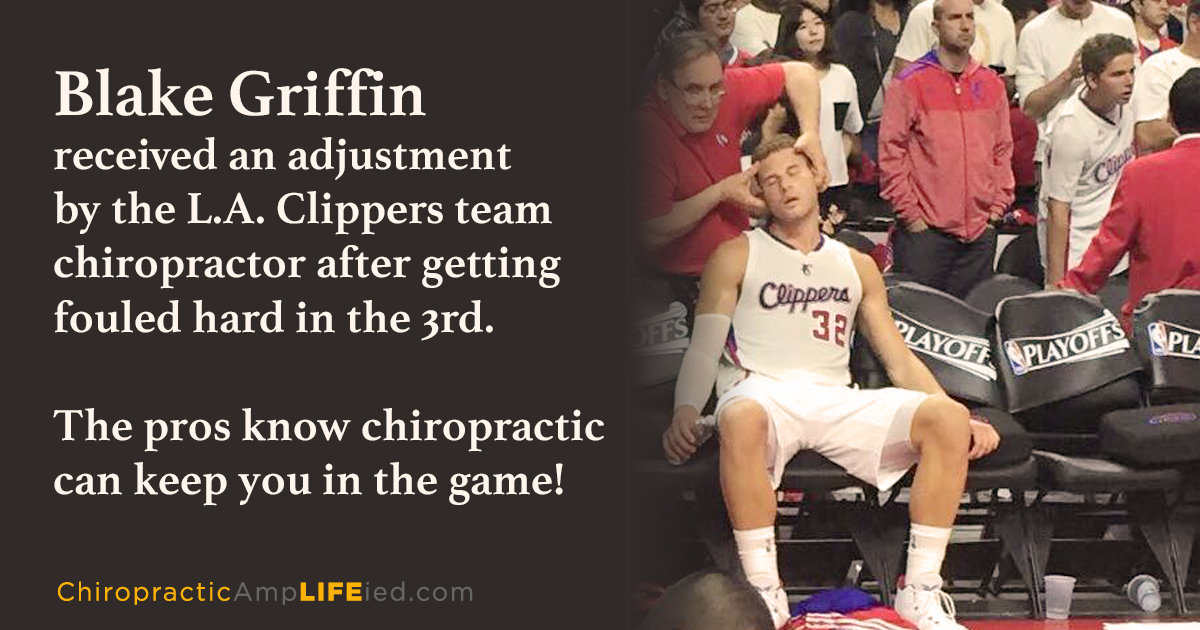 "Griffin remained in the game to take his free throws and actually finished out the third quarter before spending the opening minutes of the fourth quarter under the care of the team's chiropractor. After a few minutes of treatment, Griffin was back on the floor for the Clippers' fourth-quarter rally, during which they trimmed the Grizzlies' lead -- once 24 points -- down to six." 
Kevin Arnovitz
ESPN.com
"To ensure a winning racing career, you need the best crew, cars, driving skills and physical care. I always made sure to have my

chiropractor

by my side. Without regular chiropractic care, my body would have never withstood the stress and physical strain endured over the years."
ARIE LUYENDYK
Two-time Indianapolis 500® Winner
"Because health is my most important asset, the science, art and philosophy of

chiropractic

is a cornerstone of my training and my daily life. Staying aligned through chiropractic care is not just for champions, but for anyone with a desire to be healthier."
MASTER RIGAN MACHADO
8th Degree Koral Belt, Brazilian Jiu-Jitsu
Published Author, "Encyclopedia of BJJ"
"With the physical demands of intensive training and competition, it is nice to have

chiropractic care

to help me recover and perform at my best."
VANESSA PORTO
Invicta FC Mixed Martial Arts (MMA)
World Title Contender
"Soccer is a physically demanding sport that really takes its toll on an athlete's neck and back and pushes our bodies to the limit. That's why we rely upon regular

chiropractic care

to keep us healthy, recover from injury, and – most importantly – continue to perform at our best!"
Gina Woodward (left) Samantha Brand (center)
Alena Thom (right)
BAY AREA BREEZE
2011 Women's Premiere Soccer League (WPSL)
Pacific North Division Champions