Primary Spine Practitioner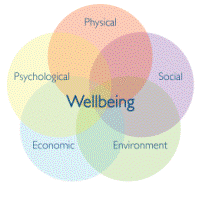 Primary Care Physicians are not adequately trained in the differential diagnosis and management of musculoskeletal complaints and not likely to be the best choice for spine related disorders (SRD). In today's health care system, primary spine care should be dealt with by a practitioner who focuses solely on medical care for all patients with spine related problems.
The Community Spine Pathway Program (CSPP) puts the SRD patient at its center and is built upon an evidence-based guideline that is based on a model of care that incorporates both the natural and social sciences (Biopsychosocial). Care is coordinated by a Primary Spine Practitioner [PSP] (physician, chiropractor, nurse practitioner, physical therapist) who is responsible for initial diagnosis, management, and prioritizing people for treatment according to the seriousness of their spine-related disorder.
The doctors at Life in Motion Chiropractic and Wellness were chosen by the CSPP facilitators to be part of the inaugural group of healthcare providers to complete the initial 36 hours of training sponsored by Lifetime Health Medical Group and Excellus Blue Cross Blue Shield. Throughout 2014 we will complete the 100+ hour credentialing process and become some of the first Certified PSPs in the country. This training has only enhanced our already excellent form of hands-on musculoskeletal care and benefits patients in the following ways:
Providing targeted evidence based care that focuses on educating the patient about preventative measures that will reduce future episodes and if necessary referring the patient to a higher level of care which will maximize outcomes and lead to faster recovery.
Avoiding catastrophic perception of benign spine pain by providing the patient a proper perspective of their diagnostic test results.
Encouraging patients to remain active which will lead to increased productivity. "You don't get better in order to go back to work. You go back to work in order to get better!"
Educating, motivating, and empowering patients via cost effective and clinically effective active care plans that induce high patient satisfaction and that intervene early when psychosocial factors are recognized that can impede recovery thereby decreasing the likelihood of the patient becoming a "chronic pain sufferer".