Back Doctor Near Me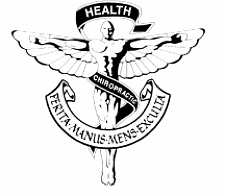 Chiropractic is a form of health care that focuses on diagnosis, treatment, and prevention of biomechanical conditions related to the musculoskeletal system and the effects these conditions have on nervous system function and overall health.
Doctors of Chiropractic treat conditions relating to causes of lower back pain, bulging disc symptoms, pinched nerve symptoms, lower back spasms, wry neck or a crick in the neck, symptoms of a migraine, tension headache symptoms, pulled neck muscle and neck spasms, as well as most acute or chronic pain syndromes.
Chiropractic's primary treatment method is called an adjustment or manipulation. Doctors of Chiropractic use their hands or equipment to apply a short quick thrust to a joint or joints. The thrust is carefully administered with the intent of improving joint and nerve function, reducing pain and speeding recovery. It may be used with other forms of treatment, depending on your specific needs.
Optimal Wellness Through Chiropractic Care
[Published on Apr 18, 2017]
Your spinal column, which consists of 24 bones known as vertebrae and the interlaying discs, protect your most delicate and important system, your central nervous system, and impingements within the joints of your spinal column can contribute to a number of health problems and ailments.
Chiropractors clearly have a greater role in your health and wellness than just treating sore backs. Chiropractic care should be considered an invaluable tool to assist you in not only feeling well, but to also help you maintain an optimal level of wellness.